Puma Exploration
Making the Next Significant Discovery in the Bathurst Mining Camp
Overview
Puma Exploration Inc. (TSXV:PUMA,OTC:PUXPF) is a Canadian-based mineral exploration company located in Rimouski, in the province of Quebec. This junior company, which has been active in the field of mineral exploration since 2003, is distinguished by its dynamism, as evidenced by its projects at different stages of development in precious and base metals. The company's main projects are the Chester, Portage Lake, Jonpold Gold and Turgeon projects, all located in New Brunswick.
New Brunswick is a province rich in natural resources, qualifying as the seventh best place in the world for mineral exploration by the Fraser Institute in 2014. Puma Exploration projects are located nearby and inside the famous Bathurst Mining Camp (BMC).
Puma Exploration has become a major player in mineral exploration in New Brunswick through the acquisition of a diversified portfolio of mining properties. In 2014, the Company was honored to receive the Prospector of the Year award from The New Brunswick Prospectors and Developers Association.
The Corporation benefits from the proximity of several infrastructures: in addition to the structured road network bordering its projects, a major seaport, Belledune, is located near the city of Bathurst.
In addition to its portfolio of mineral properties in New Brunswick, Puma Exploration has a significant stake (48 percent) in Target Minerals following the Nicholas-Denys property transaction.
DEAR Strategy
In connection with the reorganization of the company in 2019, Puma has defined a four-part strategy for 2019-2020 and beyond: Development, Exploration, Acquisition and Royalties (DEAR).
Each part of this strategy is aimed at generating value for shareholders and are defined as follows:
Development of properties, independently or through joint-ventures, that has return promising results during the Exploration phase.
Exploration on the company's diversified portfolio of properties in northern New-Brunswick. In 2020, exploration on the advanced stage Chester project is aimed at discovering new satellite and contiguous deposits with the drill-ready targets.
Acquisition of prospective new properties using expertise and knowledge acquired through 15 years of experience in New Brunswick. Those properties will offer a variety of metals and potentially allow new discoveries within these properties.
Royalties and ownership gained through the sell-off of non-core assets to third parties represent a potential major financial upside without direct dilution. Currently, Puma holds 14,200,000 shares (48 percent) of Target Minerals Inc. (one percent NSR on Nicholas-Denys) and 100 percent of Murray Brook Minerals Inc. (0.67 percent NSR on Murray Brook).
Recently, Puma sold its interest in the Ann's Creek and Beresford copper properties, collectively named the Nicholas-Denys project, to Targets Minerals. The transaction is expected to create a new active player in gold and silver in northern New Brunswick with the initial focus on precious metal (gold-silver) deposits located along the Rocky-Brook-Millstream (RBM) major fault system. Puma received 14.2 million shares of Targets Minerals which is expected to represent approximately 48 percent of the outstanding shares at the closing of the purchase agreement. Puma also received C$100,000 in cash at the closing and will retain a one percent net smelter return royalty of which half of it can be bought back for C$1 million.
Puma Exploration's Management Team
Puma Exploration's success can be attributed to its management, which has extensive experience in the mining and finance industries. The company's VP Exploration, Dominique Gagné, brings a lot of value to the company with his diversified profile as he specialized in GIS and in exploration. He can find exploration targets and promising new projects.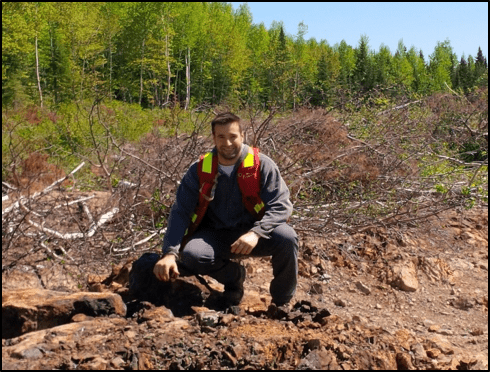 Puma Exploration's management team is also notably invested in the company, as President Marcel Robillard (who owns more than 1 million shares) has raised approximately C$20 million in the last 15 years for the company.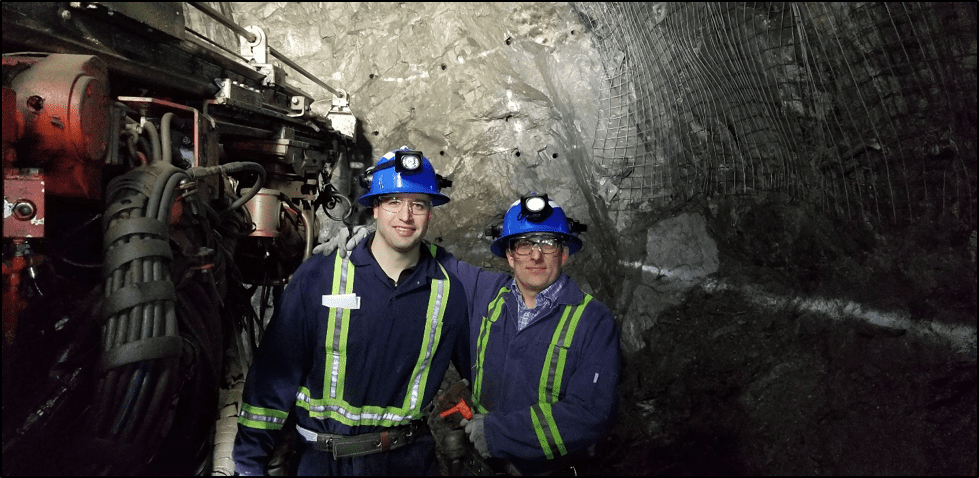 Puma Exploration's Company Highlights
Puma Exploration is operating in the world-renowned, mining-friendly Bathurst mining camp in New Brunswick, Canada.
The Bathurst mining camp contains established infrastructure and a skilled local labor force.
Puma Exploration's management team has 15 years of experience exploring in the Bathurst mining camp.
The Chester property is located 25 kilometers southwest of Trevali's Deposit: Halfmine Lake, Stratmat and Heath Steele VMS deposits.
Chester hosts a historical measured and indicated resource of 1.4 million tonnes grading 1.38 percent copper from 2008 and an inferred resource of 2.08 million tonnes grading 1.26 percent copper at the West zone.
Metallurgical testing at Chester indicates that a standard flotation circuit could achieve recovery rates between 97 percent and 98 percent.
Puma Exploration has an experienced management team with significant shareholdings.
Mining in New Brunswick
The New Brunswick Bathurst region is a jurisdiction that is open to potentially hosting significant mining projects. Based on its mining history, Bathurst is one of the most prolific districts for base metals in Canada. Puma Exploration's projects in the Bathurst mining camp are supported by a skilled local labor force and previously established infrastructure such as paved roads, railway services, access to a seaport and smelter. The region is also known for having hosted the Brunswick #12 mine, which was one of the largest underground zinc mines in the world.
Chester
Puma Exploration has recently signed an option to acquire a 100 percent interest in the 3,600 hectare Chester project, which is located 25 kilometers southwest of three of Trevali Mining Corporation's (TSX:TV) volcanic massive sulfide (VMS) deposits: Halfmine Lake, Stratmat, and Heath Steele. The property hosts a historical measured and indicated resource of 1.4 million tonnes grading 1.38 percent copper from 2008 and an inferred resource of 2.08 million tonnes grading 1.26 percent copper at the West zone.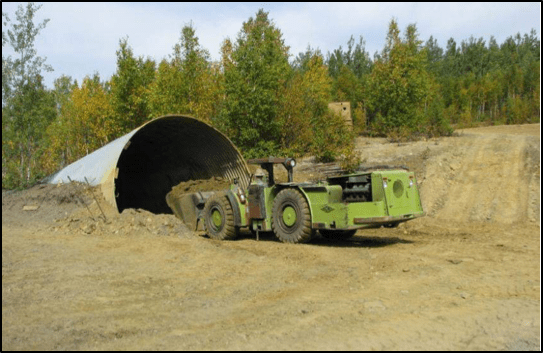 Historical exploration
The advanced-stage Chester project offers Puma Exploration significant exploration potential. A soil geochemical survey was completed on the property in 2004. Several anomalous areas have been discovered to the north and south of the property and they remain untested. The company is looking to expand its property to include these areas. Significant historical drill results include 5.2 meters grading 8.0 percent copper and 5.6 meters grading 10.8 percent zinc and 4.5 percent lead.
In the early 1970s, the Sullivan Group developed a portal and a 600-meter ramp into the copper feeder zones on two slopes. The Sullivan Group mined 30,000 tonnes of bulk samples that graded two percent copper from the workings.
The property also hosts a historical measured and indicated resource from 2008 that revealed 1.4 million tonnes grading 1.38 percent copper for the West zone. An inferred resource of 2.08 million tonnes grading 1.26 percent copper was also reported.
Some metallurgical test work has been completed on the property as well. Testing indicates that concentrate grades between 27 percent and 28 percent could be produced with recovery rates between 97 percent and 98 percent through standard flotation circuits. To date, no metallurgy has been conducted for zinc or lead.
Puma Exploration's Chester strategy
Moving forward, Puma Exploration intends to be testing the best drill-ready targets, potentially adding new deposits to the Chester project.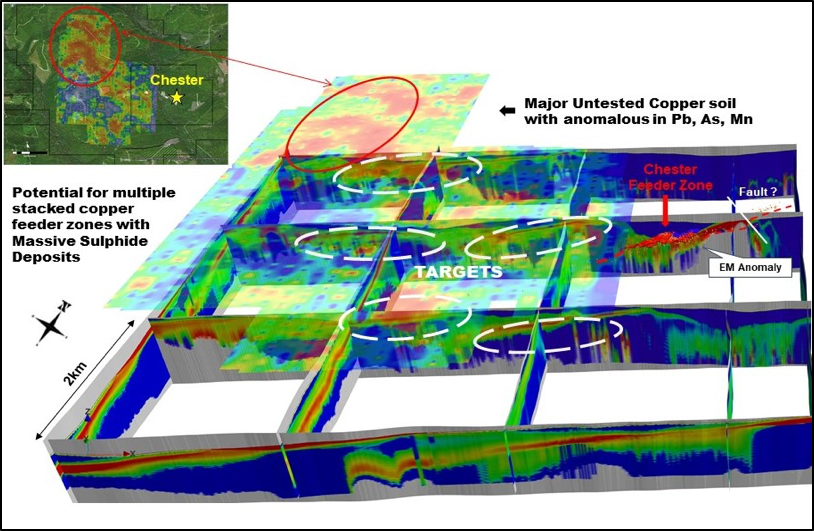 Puma Exploration's Additional Properties
In addition to his Chester flagship property, Puma Exploration has additional properties in the northern New Brunswick. The company is currently looking for joint venture partners or ownership to help advance the development of each property.
Portage Lake
The Portage Lake Property contains several showings with the most promising discovered in the last trenching program conducted on the property in 2017. The prospector excavated an area of 100 meters consisting of mainly skarn alteration containing 50 meters of Massive Sulphide showing significant iron, copper, nickel and cobalt. Grab samples grading 0.2 g/t gold and 0.6 g/t gold were collected just north of this recent trench. It is to be noted that no samples were assayed for platinum-palladium group elements yet. Very limited advanced work has been conducted on the property which offers huge potential for new discoveries.
Jonpol Gold
The Jonpol Gold Project covers 16 claim blocks for 2,745 hectares and is located only five kilometers north-west of the Murray Brook project. Very limited diamond drilling has been done on the property which is underlaid by sedimentary rocks and mafic intrusions. Drill results reported were 1.13 g/t gold over 12 meters, 1.37 g/t gold over 6 meters, 1.37 g/t gold over 1.4 meters, 3.89 g/t gold over 1.0 meters, and 2.78 g/t gold over 1.5 meters.
Turgeon
The Turgeon project is a wholly-owned 5,359-hectare property located on a mafic volcanic sequence, five kilometers south of New Brunswick's Belledune deepwater port. To date, the property has seen 30,000 meters of drilling and has a historical resource of 1.5 million to 2.0 million tons with grades of 1.5 percent copper and 4.0 percent zinc.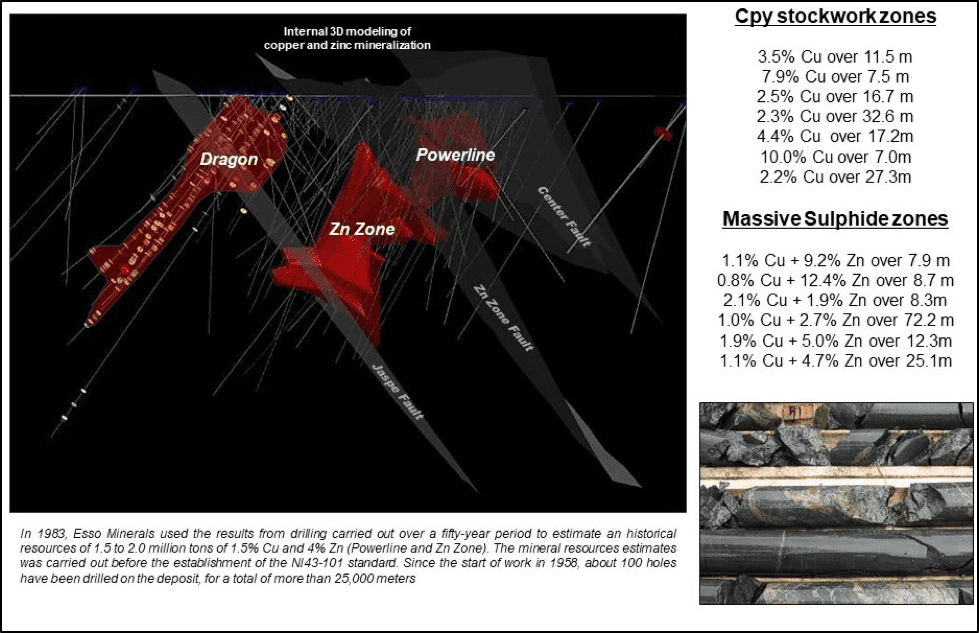 Fe Bloom
Puma Exploration is acquiring a 100 percent interest in the 643-hectare Fe Bloom project. The property is located in the Brunswick belt where only limited exploration has been conducted. The project is supported, in part, by a C$20,000 grant from the New Brunswick Junior Mining Assistance program.
Legacy
In 2016, Puma acquired 100 percent of the private company named Murray Brook Minerals with his exploration properties in the Legacy area. The Legacy copper-silver is considered to be a skarn deposit and the property consists of four block of claims which covers an area of about 1,368 hectares. We find an inferred resource (2015) of 520.000 tonnes graded 1.04 percent copper and 6.8 g/t silver.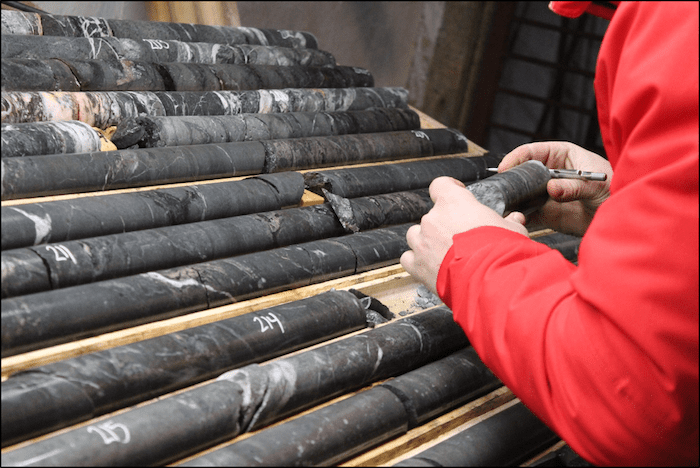 ---
*Disclaimer: This profile is sponsored by Puma Exploration Inc. (TSXV:PUMA,OTC:PUXPF). This profile provides information which was sourced by the Investing News Network (INN) and approved by Puma Exploration Inc., in order to help investors learn more about the company. Puma Exploration Inc. is a client of INN. The company's campaign fees pay for INN to create and update this profile.
INN does not provide investment advice and the information on this profile should not be considered a recommendation to buy or sell any security. INN does not endorse or recommend the business, products, services or securities of any company profiled.
The information contained here is for information purposes only and is not to be construed as an offer or solicitation for the sale or purchase of securities. Readers should conduct their own research for all information publicly available concerning the company. Prior to making any investment decision, it is recommended that readers consult directly with Puma Exploration Inc. and seek advice from a qualified investment advisor.