Global Leader in Microbial Fertilizers and Innovative Dust Suppression Solutions
This profile is part of a paid investor education campaign.*
Overview
Earth Alive Clean Technologies Inc. (CSE:EAC) aims to be a leader in environmentally-sustainable industrial solutions. The company uses the latest innovations in microbial technology to formulate and patent unique, chemical-free products that can tackle many of the environmental challenges we face today. To this aim, Earth Alive has developed environmentally-sustainable products for the agriculture industry and a dust suppression technology for the mining industry.
The patented EA1 dust suppressant technology is designed to reduce operational costs and promote the well-being of the environment, workers and community while also saving water. The technology reintroduces natural microbial strain compounds into the ground to prevent 90 percent of the dust from becoming airborne while also retaining soil moisture. EA1 is applied to dust-prone areas as a concentrate, eliminating the need for water, to provide mining companies with over 80 percent in water savings.
Earth Alive plans on continuing to offer its EA1 technology to mining companies across the globe and has validated the technology at 12 mine sites across 10 countries. The company has also received numerous orders for EA1, including a US$2 million order from a large gold producer in Latin America. Earth Alive plans on continuing to penetrate the mining industry with its technology and is also pursuing opportunities in the construction industry.
As for its agricultural products, Soil Activator is Earth Alive's flagship product. The patent-pending Soil Activator is designed to improve soil fertility, promote carbon fixation and significantly increase crop yields and quality. Earth Alive has demonstrated an average 36 percent increase in crop yield when the fertilizer is used as a stand-alone product and an average increase of 32 percent in yield when used with another fertilizer. Soil Activator has been registered for sale in 17 countries to date.
Aside from Soil Activator, Earth Alive has developed eight additional products for the agriculture and industrial maintenance industries that are made with all-natural ingredients. Each product is available through online retailers like Amazon (NASDAQ:AMZN) or agriculture supply stores, like Hawthorne Canada Limited, a subsidiary of The Scotts Miracle-Gro Company (NYSE:SMG). Earth Alive has registered its products for sale in 17 countries, has recurring sales in six countries and has operations in 30 countries.
Earth Alive's Company Highlights
Earth Alive has developed a leading organic biofertilizer and dust suppression technology.
The global dust control systems market is expected to reach US$20.08 billion by 2023.
The global biofertilizers market is expected to reach US$3.8 billion by 2025
Earth Alive revenues are up 241 percent from 2018 as of Q3 2019.
Earth Alive made its first profit from the EA1 dust suppression technology in Q3 2019.
Patented EA1 dust suppressant is one of the only organic and biodegradable products in the world and provides Earth Alive with a first-mover advantage.
EA1 technology can eliminate 90 percent of dust at worksites and save mining companies up to 80 percent in water savings.
The company has registered its products for sale in 17 countries, has recurring sales in six countries and has operations in 30 countries.
Additional revenue streams come from other agricultural products such as Root Rescue and Doctor Marijane.
Earth Alive's products are distributed through Amazon, Elli's Wholesale and Hawthorne Canada Limited, among others.
Experienced leadership team and board with a solid track record and credibility in the market.
The EA1 Dust Suppressant
According to Markets and Markets, the global dust control systems market is expected to reach US$20.08 billion by 2023. Health awareness amongst consumers, as well as rapid urbanization and industrialization, are expected to help fuel the demand for dust control systems. Dust suppression has a variety of different end-users such as construction, mining, oil and gas, chemical, textile, pharmaceutical and food and beverage companies. The construction and mining industries are expected to corner most of the market moving forward.
Looking to capitalize on this growing market, Earth Alive has developed a way to suppress dust with a microbial technology that keeps dust particles in the soil in an environmentally-friendly way. The company's EA1 technology reintroduces natural microbial strain compounds into the ground to prevent dust from becoming airborne while simultaneously retaining soil moisture. In short, Earth Alive's organic and biodegradable technology can eliminate 90 percent of dust at work sites.
According to the US EPA, between 78 percent and 97 percent of airborne particulate matter emissions are created when driving on haul roads to and from mining operations. To combat the dust made on these haul roads, many mining companies spray them with water, which is not environmentally sustainable. Additionally, governments are starting to place restrictions on the amount of water mining companies can use, making it difficult for many companies to control dust.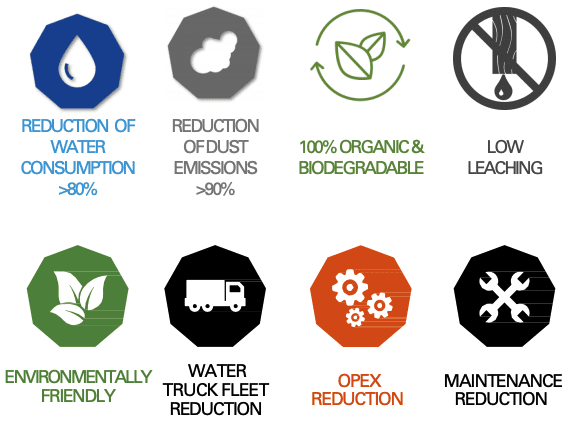 To tackle these issues, Earth Alive's EA1 product is done in concentrate, eliminating the need for water and providing over 80 percent in water savings. The technology is also capable of reducing the amount of monthly truck passes along the haul roads from 240 to three, saving mining companies time and gas. EA1 has been validated at 12 mine sites in 10 countries to date. Moving forward, Earth Alive plans to continue penetrating the mining industry with its technology and to enter the construction industry.
Earth Alive's innovative EA1 technology was a semifinalist for DisruptMining 2018 and was chosen as one of the 500 best green projects in Latin America. The company was also ranked as one of the top 50 companies for water conservation and responsible consumption.
Soil Activator
According to Markets and Markets, the global biofertilizers market is expected to reach US$3.8 billion by 2025 as more farmers adopt biofertilizers and move towards organic operations. Biofertilizers offer numerous benefits for farmers as they can improve the quality, shelf-life and yield of fruits and vegetables. Market and Markets noted that the North American market is supposed to capture approximately 27.7 percent of the market for biofertilizers.
The boom in demand for organic products is being driven, in part, by conscientious consumers but also because of rising incomes and improved farming practices that make organic yields more robust. Some of the farming practices being utilized on organic farms have resulted in improved soil fertility, which has been helped with the development of biofertilizers, which are, by nature, natural. They also help maintain ecological balance in the soil.
Soil Activator is a CFIA-approved and certified organic microbial biofertilizer that improves the absorption of plant nutrients and increases agricultural efficiencies, which can lead to higher yields and healthier plants. It is a patent-pending biofertilizer composed of naturally occurring soil microorganisms with an all-natural forestry by-product.
The flexibility that Soil Activator affords makes it useful on a variety of crops either as a stand-alone fertilizer or in combination with other chemicals and organic fertilizers and has been proven to enhance crop productivity. Through field trials and scientific research, Earth Alive demonstrated an average 36 percent increase in crop yield when Soil Activator was used as a stand-alone product with an average increase of 32 percent in yield when used with another fertilizer.

Due to the uniqueness of the product, Earth Alive believes that it has a first-mover advantage in an industry with several barriers to entry. The company estimates that it has a three-year minimum lead on similar products being developed by its peers as they may not have the capital or skilled resources needed to advance a product to market. Additionally, the regulatory disparity between countries can impede time to market, and the product registration process can take up to five years to complete.
Earth Alive has registered its Soil Activator fertilizer for sale in 17 countries to date. The company distributes its products to industrial and retail end-users through companies like Amazon, Eddi's Wholesale, Left Coast Naturals, Arett Sales and Nuway. Earth Alive also offers its Soil Activator as a white label solution and in a variety of formulations. Approximately 80 percent of the company's clientele are recurring customers.
Doctor Marijane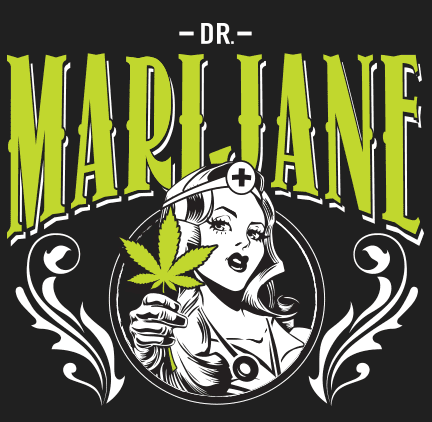 From the Soil Activator, Earth Alive developed a related product that is registered in multiple third-party formulations for the cannabis industry. The company has established distribution channels for Doctor Marijane in Canada, the US and the UK. In Canada, the fertilizer is notably available through Hawthorne Canada Limited, a subsidiary of The Scotts Miracle-Gro Company, as well as online through Amazon.
Earth Alive's Other Agricultural Products
Aside from the company's flagship products, Earth Alive has developed a suite of agricultural and industrial maintenance products that can be used around the globe.
Agricultural Products
The Root Rescue Transplanter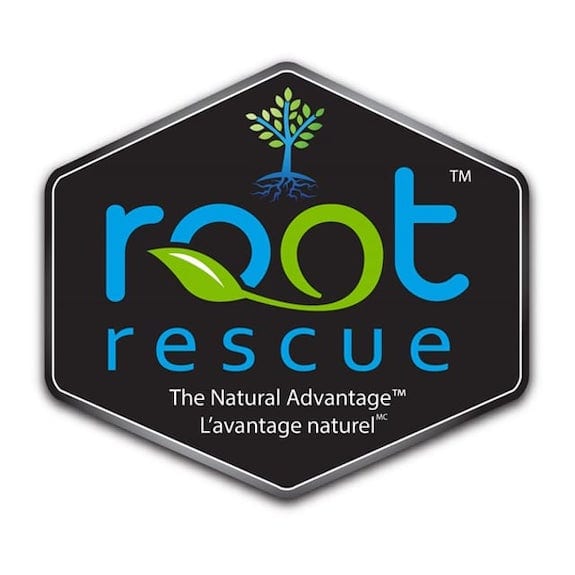 Root Rescue is a certified-organic, wettable powder that contains 18 different types of mycorrhizae, a fungus that attaches to roots and collects water and nutrients for the plant which help in the establishment of plant roots and reduce transplant shock. The product can be added to trees, shrubs and perennials and can be found through Eddi's Wholesale and Amazon.
Wave Liquid Sea Minerals
Wave is a nutrient-dense, low-sodium, full-spectrum ionic sea mineral solution derived from ocean water. Plants can only absorb nutrients in an ionic state, and Earth Alive's Wave product uses a mixture of minerals and trace elements that are required for the formation of plant compounds such as enzymes, vitamins, proteins, oils and sugars. Without these things, the soil cannot nourish the plant or aid in photosynthesis.
Alga Liquid Seaweed
Seaweed is capable of surviving in extreme ocean environments and can help build plant tolerance. Earth Alive has found a way to bring seaweed's resilience to land plants with its Alga liquid seaweed product, which contains vitamins, natural chelating agents and amino acids.
Fish Hydrolysate
Earth Alive's Fish Hydrolysate ensures that the soil provides an excellent food source for the plant. In turn, this helps improve germination and root development and builds trace elements in the soil. Fish also helps replenish the microbiology destroyed by pesticides, herbicides and chemical fungicides, among others.
Gro4 Earthworm Castings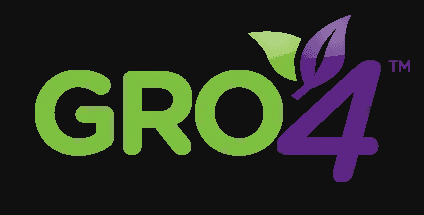 Gro4 earthworm castings are an approved organic agriculture input that helps sustain an active and balanced soil structure. Soil organisms play an incredibly important role in soil structure and work together to maximize the available nutrients to ensure there are ample amounts of food for plants.
Mineralized Seaweed products
Similar to its Alga liquid seaweed fertilizer, Earth Alive has also developed a seaweed-based plant nutrient additive that builds plant health and promotes plant tolerance in a variety of growing conditions. The company collects the vitamins, natural chelating agents and amino acids from seaweed and combines them with over 90 minerals and trace elements from ocean water to ensure that each plant thrives.
CowPots Seed Starting Pots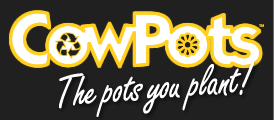 An approved organic agriculture input, CowPots are made from composted cow manure and can be planted directly into the ground, eliminating transplant shock. These earth-friendly "pots you plant" are an easy-to-use alternative to plastic and peat pots and facilitate the growth of a strong, dense and healthy root system, which is critical for growing healthy plants.
Industrial Maintenance Products
The RapidAll JS Industrial Cleaner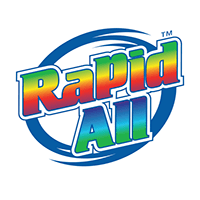 RapidAll JS is an all-natural industrial cleaner that works on all surfaces indoors and out. The cleaner can be used as a daily floor cleaner, degreaser and odor eliminator.  All consumers need to do is add tap water to the solution before cleaning.
Earth Alive's Management Team
Michael Warren — CEO and Director
Michael Warren built and managed LFP Solutions, an organic soil inputs distribution company, which joined Earth Alive in 2014. He consistently identifies innovative business concepts and brings them to market, with a focus on products that are earth and human-friendly. He has a Business Degree from Bishop's University.
Jean-Paul Blais — Chief Strategy Officer
Jean-Paul Blais is a specialist in strategic planning and a professional marketing and a communication practitioner with national and international experience. He has developed numerous proprietary management and positioning tools, global communication programs and concepts to enhance corporate image, media communications and public relations strategies and crisis management policies.
Liette Nadon, CPA, CGA — CFO
Liette Nandon is a senior executive with more than 10 years of experience in financial and executive management with over nine years of experience as CFO for various public companies in the mining industry. She has a business degree, a certificate in accounting sciences and a postgraduate in financial performance. She has been a member of the CPA corporation since 2006.
Simon Neufield — Chief Agronomist
Simon Neufeld is a certified crop adviser with over 10 years of experience in organic agriculture. He has worked in many facets of the organic industry as a researcher and agronomist, helping conventional farms transition to organics and organic farms improve their productivity. Prior to joining Earth Alive, he was agronomist for Homestead Organics, eastern Ontario's premier organic feed mill and farm supply company. He holds an M.Sc. in Plant Science from the University of Manitoba.
Paola Correal — General Manager of Operations
Paola Correal has an LL.B from Universidad Javeriana in Bogota, Colombia and an LL.M in International Business Law from the Université de Montréal in Canada. She has over eight years of business management experience, particularly in commercial relationship development. She possesses excellent negotiation skills in multicultural environments and is very knowledgeable about business practices in various parts of the world.
Robert Blain, FCPA — Chairman
Robert Blain is CEO of Groupe Lune Rouge, a company that develops projects and invests in different funds with a focus on technology, life sciences, sustainability, entertainment and real estate, and he handles the family office of Guy Laliberté. He acted as CFO of the Cirque du Soleil for more than 20 years and, since 2007, he has been a director and the treasurer for One Drop Foundation, which aims to fight poverty by supporting access to water worldwide. A graduate of HEC Montreal (BAA) in 1979, a CPA (CA) since 1981, Blain earned the title of FCA in January 2000, in recognition of his services to the profession and in 2011, he was named CFO of the year by CFOcanada.ca.
Viviane Yargeau — Director
Dr. Viviane Yargeau is a chemical engineer that specializes in chemical and environmental engineering. She serves on various committees including the international management committee of the Advanced Oxidation Processes specialist group of the International Water Association (IWA) and on several journal editorial boards. Her research focuses on the control of environmental pollutants through improved mitigation technologies.
Ann Barnes — Director
Ann Barnes has acted as Legal and General Counsel for a number of private and publicly-held Canadian and international companies. Her areas of legal practice include: Canadian and US corporate, securities, intellectual property and information technology. Thereafter, she founded and ran two national health food companies. Barnes introduced Chia to the North American health food markets and developed a line of hemp-based and trending superfoods. Her plant-based green passion led to her trailblazing through the medical cannabis industry. She started and operated the first Health Canada licensed and first operational medical cannabis licensed producer (LP) in Canada as majority owner and Chairman of Peace Naturals Project Inc. She is currently the founder and CEO of Edica Naturals, a female-focused health supplement company with a digital subscription sales model.
Todd Patterson — Director
Todd Patterson is a corporate entrepreneur with over 25 years of experience developing markets for both US and Canadian-based businesses. Throughout his life, Patterson has been immersed in the world of agriculture. He grew up on a working farm in southern Ontario and has managed multi-level functionality for businesses in the agricultural, natural food and produce sectors for over 25 years. As the Founder,President and Owner of P4 Group Inc., he focuses on developing national or international growth for companies ranging in size from start-ups to over $55 million.
Over the course of his career, Patterson has launched some exceptionally innovative and profitable brands to North America, including POM Wonderful, Gourmet Garden, Snapple and recently Big Mountain Foods. He also has considerable experience managing government relations, sales, marketing and logistics for companies wishing to expand their product reach across borders.
Benoit Lasalle — Director
Benoit Lasalle is the President and CEO of Windiga Energy, a Canadian-based independent power producer focused on developing, owning and operating renewable energy facilities on the African continent. He is also Chairman and CEO of Algold Resources Ltd., a gold exploration company with assets in Mauritania and Burkina Faso, Chairman of Sama Resources Inc., a base metal exploration company with assets in Côte d'Ivoire and Chairman of SRG Graphite Inc. with assets in Guinea. He is the founder of SEMAFO (a TSX-listed company) and a well-known mining entrepreneur in Canada and Africa. Lasalle brought SEMAFO from junior explorer to an over 250,000 ounce-per-year gold producer with three mines in operation in West Africa. He is also the Chairman of the Canadian Council on Africa.
Steve Saviuk — Director
Steve Saviuk graduated from Concordia University (B.Comm) and started his career in accounting at KPMG. He quickly moved to venture capital investing through Manitex Capital Inc., a company he co-founded over 30 years ago, and which still actively invests in emerging companies with a focus on the life science, renewable energy and sustainable resource sectors. He also co-founded Valeo Pharma in 2003 and has served as its President and CEO. Saviuk transformed Valeo Pharma from its early years as an in-licensor of established brands to a fast-growing full-service Canadian pharmaceutical company.
---
This profile is sponsored by Earth Alive Clean Technologies Inc. (CSE:EAC). This profile provides information which was sourced by the Investing News Network (INN) and approved by Earth Alive Clean Technologies Inc., in order to help investors learn more about the company. Earth Alive Clean Technologies Inc. is a client of INN. The company's campaign fees pay for INN to create and update this profile.
INN does not provide investment advice and the information on this profile should not be considered a recommendation to buy or sell any security. INN does not endorse or recommend the business, products, services or securities of any company profiled.
The information contained here is for information purposes only and is not to be construed as an offer or solicitation for the sale or purchase of securities. Readers should conduct their own research for all information publicly available concerning the company. Prior to making any investment decision, it is recommended that readers consult directly with Earth Alive Clean Technologies Inc. and seek advice from a qualified investment advisor.