Exploring and Developing World-Class Mineral Resources
Overview
Deep-South Resources Inc. (TSXV:DSM) is a mineral exploration company looking to advance its Haib copper project in Namibia towards production. With a stable democracy and economy, Namibia ranks as one of the best investment jurisdictions in Africa., where mining accounts for 12.5 percent of the country's GDP. Namibia's well-established mining policies are similar to those in Canada and Australia, attracting several of the world's major mining players.
The Haib project lies close to the border of South Africa and is accessible by paved roads. This allows the company to move product to nearby railway stations once a production decision has been made. The property hosts five satellite targets, providing the company with the opportunity to expand the mine life and improve the project's economics.
In 2018, Deep-South Resources released a preliminary economic assessment (PEA) and a resource estimate for the project. The PEA focused on four extraction options and offered numerous suggestions for improving the project's economics. At a price of copper of US $ 2.65 per pound, the Haib has an after-tax IRR of 19.3 percent, an after-tax NPV (7.5 percent) of C$427.5 million and 55-year mine life for a throughput of 8.5 million tonnes per annum. At a throughput of 20 million tonnes per annum, the after-tax IRR is 23.7 percent, the after-tax NPV is C$782.6 million with a 24-year mine life. The resource estimate was used to calculate economics. The report outlined an indicated resource of 456.9 million tonnes grading 0.31 percent and an inferred resource of 342.4 million tonnes grading 0.29 percent copper.
In 2020, Deep-South Resources released the results of an updated PEA on the Haib project, confirming a throughout of 20 million tonnes per annum. The PEA conducted by Mets Engineering Group estimates a 24-year mine life and an after-tax NPV of US$611 million at a copper price of US$2.50 per pound. The PEA estimates a copper recovery of 80 percent resulting in the production of 35,332 copper cathode tonnes per annum and 51,080 copper sulfate tonnes per annum.
Deep-South Resources has also recently acquired a 75 percent interest in the Kapili Tepe copper-nickel–cobalt–gold project in Turkey. The property contains two IP anomalies that have the potential to host over 200 million tonnes of mineralization amongst multiple targets. Over 20 of these targets contain grades of over one percent copper. Deep-South Resources is working toward completing a NI 43-101 resource estimate for the property.
Deep-South Resources is led by an experienced management team and board of directors. Each member of the team has 15 to 40 years of experience in the mining industry with most of that experience based in Africa. Management holds 25 percent of the company's shares.
Management is also complemented by its partners' expertise. Deep-South Resources has worked with METS Engineering and Obsidian Consulting to develop resource estimates and the 2018 Haib PEA and works with Steinert and Mintek for the current metallurgical test work. The company has also attracted the attention of Teck Resources Limited (TSX:TECK.A), one of the company's major shareholders, which owns 28 percent of the company's shares.
Deep-South Resources' Company Highlights
Haib is one of the largest copper porphyry deposits in Africa, hosting a recently identified high-grade zone and numerous sizeable exploration targets.
Located in the politically and economically stable country of Namibia.
Past operators have completed an extensive database of exploration work at Haib.
Haib has an indicated resource of 456.9 million tonnes grading 0.31 percent and an inferred resource of 342.4 million tonnes grading 0.29 percent copper.
Updated 2020 PEA estimates a 20 Mtpa throughput with a copper recovery of 80 percent, a 24-year mine life and an after-tax NPV of US$611 million at a copper price of US$2.50 per pound
Bio-assisted heap leaching at Haib shows recovery rates of 86 percent and 93 percent.
PFS development is currently underway.
The Kapilli Tepe project contains 20 near-surface targets that grade over one percent copper with multiple drill-ready targets.
Teck Resources owns 28 percent of the company's shares, making Teck Resources the largest shareholder.
Deep-South Resources is led by an experienced management team and board of directors with numerous years of experience in the mining industry.
Management and directors own 25 percent of the company's shares.
Haib Copper Project
Deep-South Resources owns the 37,000-hectare Haib copper project which is located in the southernmost region of Namibia, close to the border of South Africa. The main paved interstate highway that connects South Africa and Namibia crosses the property. The property is also 120 kilometers from the nearest railway station in Grunau. The railways can provide access to either the port of Luderitz or Walvis Bay via Windhoek or to South African ports and facilities via Upington.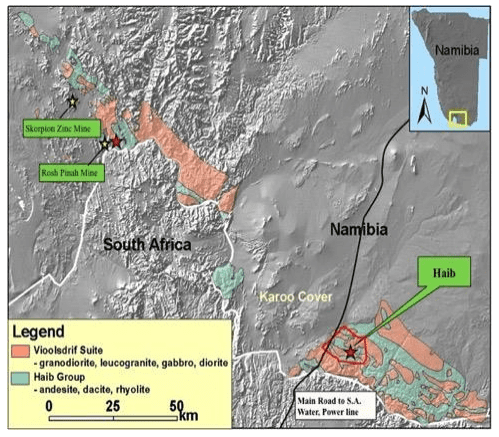 2018 PEA
In February 2018, Deep-South Resources released a PEA for the Haib project. The report outlined four recovery options; however, option three was considered to have the best economic outcome. Options three combines an initial ore sorter upgrade with subsequent heap leaching of the upgraded material.
Highlights from the PEA include: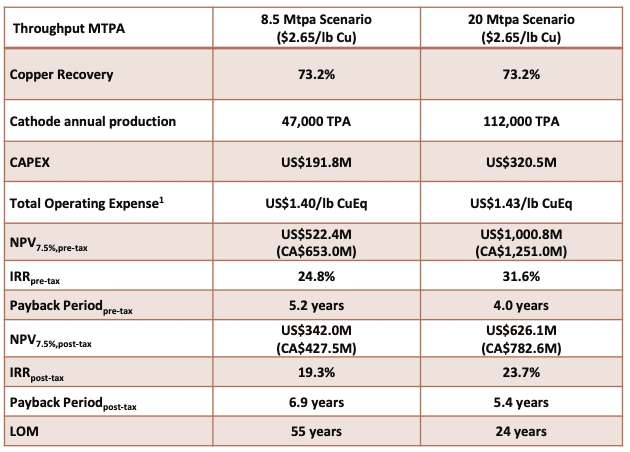 The PEA also outlined several opportunities for the company to enhance the economic returns for the project. Some of the suggestions included molybdenum assays in future resource estimates, the utilization of a sorting technology to improve recoveries and reduced power costs. The report recommends that these opportunities should be followed up with a PFS. To date, the ore sorting technology test work has been carried out successfully.
"By going with heap leach treatment and sorting technologies, we have been able to provide low capital cost and operating costs and, equally as important, reduce the environmental footprint of the project," said Deep-South Resources President and CEO Pierre Léveillé. "The PEA proposes a robust economic return that we expect to enhance during the PFS stage."
Moving forward, Deep-South Resources intends to incorporate the positive results from its 2019 metallurgical testing and ore sorting test work into an updated PEA. The test work, managed by METS Engineering, recovered 96 percent copper in column bioleach amenability tests performed on mineralized material from the Haib copper project. Due to COVID-19 related lockdowns in Australia, South Africa and Canada work has been slowed, delaying the final release of the updated report.
2018 Resource Estimate
In January 2018, Deep-South Resources released a NI 43-101 resource estimate for its Haib project. The resource estimate does not include molybdenum values. If added, it would significantly increase the copper equivalent found on the property. The report concluded that there is the potential to increase the tonnage and average grade.
The resource estimate used a 0.25 percent copper cut-off grade to calculate the following:

The deposit that the report was based on is roughly two-kilometers-long and one-kilometer-wide and extends from the surface to over 800 meters deep, but only the top 350 meters were used in the resource estimate. The deposit also hosts a higher-grade area that contains 139 million tonnes where many drill holes averaged over 0.50 percent copper.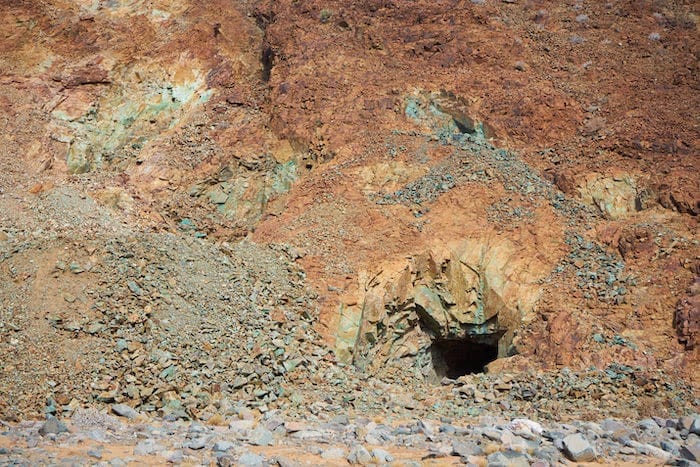 Historical Exploration
The Haib deposit was discovered in the early 1900s by German prospectors, and reports indicate that small tonnages of high-grade copper were mined during this time. After World War II, the property was staked by prospector George Swanson who carried out small-scale mining and tank leaching operations. Reportedly over 6,000 tonnes of hand-sorted high-grade ore was sold to the O'kiep copper mines in South Africa with grades of up to 18 percent copper.
In the 1960s, Falconbridge conducted an exploration program on the property. The company completed 1,012 meters of drilling on the property and recovered average grades of 0.33 percent copper.
In the 1970s, Rio Tinto Zinc initiated the first extensive and systematic investigation of the Haib deposit. The program included geochemical and chip sampling along with IP and resistivity surveys. The company also completed 45,903 meters of drilling on the property.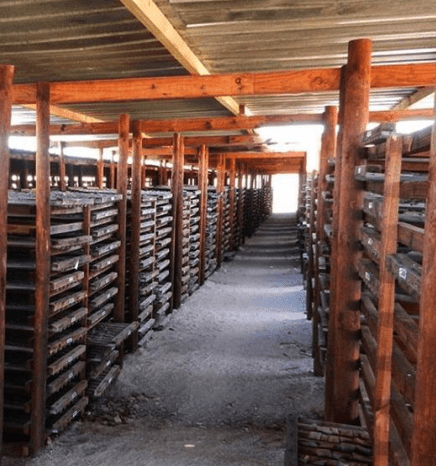 In November 1993, Rand Merchant Bank Ltd. of South Africa acquired an option on the property. The company produced a study that included a compilation of all the data on the property and digitized it. The study concluded that the Haib project could become an economic project given the development of low-cost, high-tonnage mining systems and new technologies.
In 1995, Great Fitzroy Mines NL and George Swanson formed the Namibian copper joint venture (NCJV). From 1995 to 1999, NCJV drilled 12 infill holes and five geotechnical investigation holes, completed 126 meters of excavation in an adit and took two crosscuts for bulk sampling and metallurgical testing. The joint venture also carried out various test works including mining cost audits, bio-leaching studies, milling and grinding studies, feasibility study by Minproc and a resource estimate by Behre Dolbear. NCJV ran into financial difficulties in 1999 and work was stopped.
In 2003, Mintek carried out successful bio assisted heap leaching tests showing copper recoveries as high 95 percent.
In 2004, Deep-South Mining Company (Pty) Ltd. was granted a prospecting license that covered 74,563 hectares, which encompasses the deposit and most of the surrounding area. In 2008, Teck Resources, under an option agreement with Deep-South Mining, completed a comprehensive region-based exploration program on the property.
Highlights from Teck Resources' exploration program include:
Collected 276 samples over 320 square kilometers, leading to the discovery of five adjacent satellites to the main deposit located within two kilometers from the main Haib mineralization;
14,252 meters were drilled within the historically defined main mineralization and on the eastern, southern and western satellites;
Completed approximately 83 line-kilometers of pole-dipole reconnaissance IP and another six line-kilometers of audio magnetotellurics;
Collected 636 soil samples over a 400-hectare area and across three of the satellite targets;
Constructed a 3D geological model of the Main Haib zone. This model combines all the surface and downhole geology, assays and geochemistry to constrain the grade envelope in a future resource estimate.
Updated 2020 PEA
In May 2020 Deep-South Resources announced the results of an updated PEA from Mets Engineering Group on the Haib project. The updated assessment showed the Haib deposit to be amenable to bio-heap leaching with a throughput of 20Mtpa and a copper recovery of approximately 80 percent. The updated PEA includes an estimated production rate of 35,332 copper cathode tonnes per annum and 51,080 copper sulfate tonnes per annum.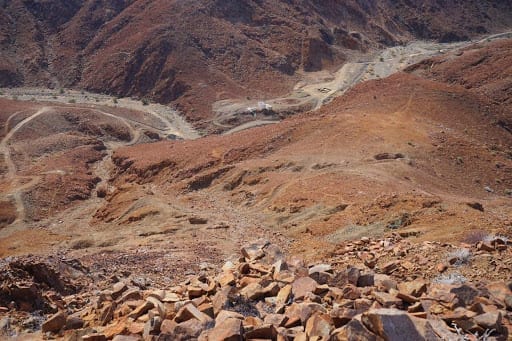 Following this production rate, the updated PEA estimates a mine life of 24 years at Haib, with a capital expenditure of US$341 million, a pre-day payback of approximately 4.22 years and an after-tax payback of 5.71 years. "We are thrilled with the updated PEA. By going with a heap leach treatment operation, we have been able to demonstrate robust economics to the Haib Copper Project. The past year's metallurgical work enabled the project to show a potential low CAPEX and OPEX operation in a challenging copper price environment. With our recent Management nominations, we are well-positioned to optimize and advance the project further." said Pierre Leveille, President & CEO of Deep-South. Details of the updated 2020 PEA can be found below.
20 Mtpa @ 80% Cu Recovery + CuSO4
LME Cu, tpa
35,332.3
CuSO4.5H2O, tpa
51,080.9
CAPEX, (US$M)
$341
OPEX, (US$M / year)
$91
Avg Annual Revenue

LME Cu (US$M)

$195
Avg Annual Revenue

CuSO4 (US$M)

$90
Total Cost, US$/t ROM
$7.64
Total Cost, US$/lb CuEq
$1.34
Copper Price, US$/lb
$2.00
$2.25
$2.50
$2.85
$3.00
NPV7.5%, pre-tax (US$ M)
$424
$701
$977
$1,364
$1,530
IRRpre-tax
18.6%
24.6%
30.1%
37.3%
40.2%
Payback Period pre-tax
6.91
5.21
4.22
3.38
3.13
NPV7.5%, after-tax (US$ M)
$119
$439
$611
$853
$957
IRR after-tax
14.9%
18.9%
22.7%
27.6%
29.7%
Payback Period after-tax
8.87
6.94
5.71
4.59
4.23
Strip Ratio
1.41:1
LOM, years
24
Note: The PEA is based only on the estimated indicated resource and the inferred resource are not part of this economic assessment
Metallurgy
Two-ton samples are currently being subjected to metallurgical, bio heap leach and sorting test work. So far, Deep-South Resources, along with its testing partners METS Engineering and Mintek, has received encouraging results from the metallurgical testing.
The two-ton samples have returned 0.73 percent copper. There is no deleterious material. The mineralogy of the milled Haib feed revealed over 98.5 percent chalcopyrite, one percent bornite and less than 0.5 percent of chalcocite, covellite, malachite and chrysocolla. Within the agitated tanks, the company achieved recovery rates of up to 93 percent copper. Test work is still ongoing with column bio heap leach tests.
Sorting test work recovered 71.94 percent of the copper in 41.80 percent of the mass treated, resulting in an upgraded head grade of 1.36 percent copper representing a head grade uplift of 1.76 times.
"The bio-assisted leaching results combined with grade upgrading ore sorting results, HPGR and agglomeration are highly promising and demonstrate that we are on the right path to extract the metal at Haib at low costs and low capital expenditures," said Deep-South Resources Chairman John Akwenye.
Kapili Tepe Polymetallic Project
In May 2019, Deep-South Resources acquired a 75 percent interest in the Kapili Tepe copper-nickel-cobalt-gold project in Turkey. The project is located close to the Imranli province of Sivas in northeast-central Turkey, about 500-kilometers east from Ankara by paved road. The licensed area covers approximately 50 square kilometers, and mineralized zones and structural-hosting features extend for many kilometers to the northeast and east, offering district-scale potential.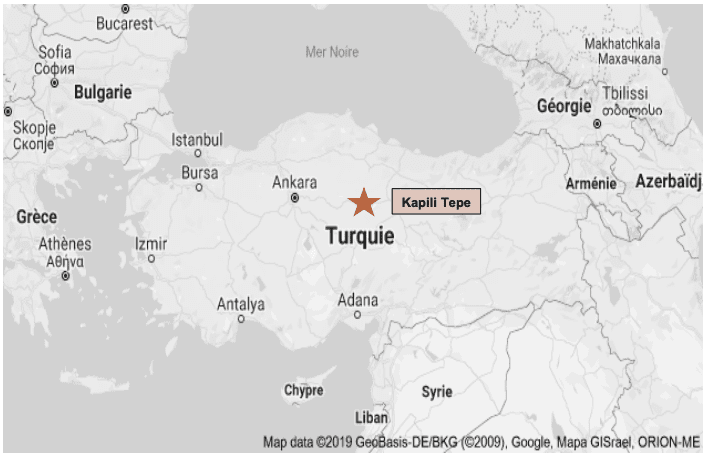 Historical Exploration
Falconbridge previously explored the project in the early 2000s. The company was able to identify two extensive outcrop areas: the 2,000-meter-long by 150 to 500-meter-wide Main zone and the 1,500-meter-long by 30-meter-wide Southeast zone.
In 2011, Red Crescent Resources acquired the property and completed an IP study review, including 1,500 meters of drilling and channel sampling. Drilling highlights include 11.25 meters grading 0.83 percent copper, 56 meters grading 0.58 percent copper and 27 meters grading 0.59 percent copper, including 8.3 meters grading 1.12 percent copper.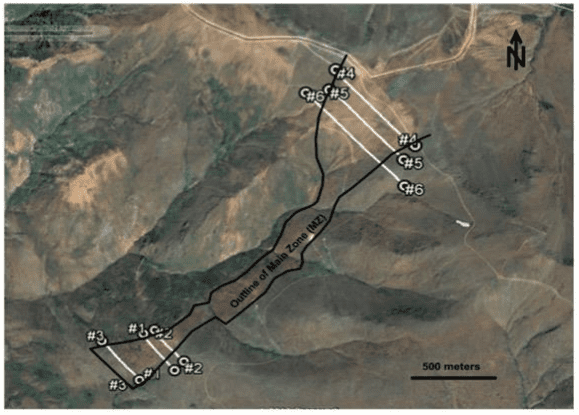 In the Southeast zone, Red Crescent Resources also conducted surface channel sampling over a 60-meter-wide area. The central portion of the sampled zone returned 26 meters grading of 1.04 percent copper, including a higher-grade zone of four meters grading 2.1 percent copper. Samples extracted from a small bulk sample return grades of 0.35 percent to 0.66 percent cobalt and one cobalt sample returned 19.7 percent nickel.
Deep-South Resources' Management Team
John H. Akwenye — Chairman
John Akwenye is a Namibian retired lawyer with over 30 years of experience in business development in Namibia. From 1994 to 2008, he was Chairman of Guinas Investments (PTY) Ltd., a Swapo-owned investment company. He has been chairman of the Namibian Airports Company from 2001 to 2004. He is Director of Corporations such as Areva Resources Namibia and PE Minerals and he is currently Chairman of Deep-South Mining Company (PTY) Ltd. and Director of Haib Minerals (PTY) Ltd.
Pierre Leveille — President and CEO
Pierre Léveillé has over 28 years of experience in the International financial sector and 20 years of experience in the mining exploration industry. He started his career as a stockbroker and corporate finance specialist with Lévesque, Beaubien, Geofrion and National Bank Financial. From the mid 1990s to today, he has been an executive and director of several exploration companies active in Africa. He has financed and managed exploration projects in Namibia since 1996 and has realized over US$75 million in transactions and financing for Namibian and African mining exploration projects. He is currently Executive Director of Deep-South Mining Company (PTY) Ltd. and Director of Haib Minerals (PTY) Ltd.
Paul Smith — Chief Operating Officer
Mr. Smith is currently a Director of Range Mining Consulting and consults to a number of mining clients focusing on sub-Saharan Africa. Prior to this, he was the founding CEO, Minerals Development Company Botswana, established to manage and optimise the Government mineral investment portfolio within the mining industry. Prior to this, he was COO of Wesizwe Platinum Limited where he was accountable for the development of the US$1.5 billion Bakubung Platinum Mine (BPM). Paul has had significant experience in Stock Broking and resources finance with large South African and international Merchant Banks. He was founder and CEO of TWP Finance (Pty) Limited, which focused on mining finance, commodities trading and resources business development. He holds a Bachelor of Science in Geology and Chemistry from Rhodes University, a Diploma in Extractive Metallurgy from Exeter University and a bachelor of commerce and MBA from Stellenbosch University.
Jean-Luc Roy — Chief Expertise Officer
Mr. Roy has been a major contributor to the development of several important corporations in Africa during the last 30 years working for majors, mid-tiers and junior exploration companies. He brings to Deep-South a wealth of experience in all aspects of exploration from generating, negotiating, funding and managing projects, to corporate, community and governmental relations.
Vivian Stuart-Williams — VP Exploration
Vivian Stuart-Williams is a geologist with 46 years of experience in the mining and exploration industry, principally in the southern African region. He holds an M.Sc. degree in uranium and he has been involved in base metals, gold, coal and industrial mineral projects. Stuart-Williams has a worldwide exposure including Liberia, Philippines, Afghanistan, Canada, Uzbekistan, Australia, Uganda, Mauritania and all of the south African countries. He has been involved with the Haib project from the mid-1990s as exploration manager and subsequently as a technical director (geology) for Deep-South Mining who held the mineral rights over the Haib project during the recent exploration by Teck Namibia.
Sadike Nepala — Director
Sadike Nepela served as General Manager of Kalahari Minerals PLC. for a number of years. He also served as Personal Assistant to the Minister in the Ministry of Mines and Energy of Namibia. Most recently, he has been General Manager of Westport Resources, a subsidiary of Forsys Metals Corp. (listed on TSX). He is also a Fellow of the International Centre for Research and Training in Major Projects Management, Montreal, Canada. Nepela is a graduate of the University of Witwatersrand, Johannesburg and has also studied at the University of Connecticut, West Hartford, US.
Thomas Tumoscheit — Director
Thomas Tumoscheit has over 28 years of experience in commodities sales, procurement, trading and manufacturing. His career started as a sales engineer with GfE and since then he had roles in a number of mining and trading companies, including Frank & Schulte, Alcoa and Gerald Metals. He is currently Head of Projects for Euro Alloys Ltd. Tumoscheit holds a Ph.D. in Electrometallurgy from the National University of Science and Technology MISiS Moscow.
Tim Fernback — Vice President and Director
Tim Fernback has over 20 years of experience in the venture capital and investment banking industries. He is currently the Regional Director for the CFO Centre Limited, responsible for all operations in Western Canada. The CFO Centre is the world's leading provider of part-time Chief Financial Officers for mid-tier businesses. The company has over 350 active CFOs worldwide.
Fernback holds an Honours B.Sc. from McMaster University, and holds an MBA with a concentration in Finance from the University of British Columbia. He holds a Certified Professional Accounting (CPA) designation in Canada and is currently a director of several publicly-traded companies in Canada.
Chantelle Collins — CFO
Ms. Collins, holds a Bachelor's degree in Accounting and is a member of the Chartered Professional Accountants Association of BC (CPA, CGA). Ms. Collins has 12 years of experience working in the public sector and is well versed in the financial reporting requirements of public companies and serves as an officer in three other public Company.
---
*Disclaimer: This profile is sponsored by Deep-South Resources Inc. (TSXV:DSM). This profile provides information which was sourced by the Investing News Network (INN) and approved by Deep-South Resources Inc., in order to help investors learn more about the company. Deep-South Resources Inc. is a client of INN. The company's campaign fees pay for INN to create and update this profile.
INN does not provide investment advice and the information on this profile should not be considered a recommendation to buy or sell any security. INN does not endorse or recommend the business, products, services or securities of any company profiled.
The information contained here is for information purposes only and is not to be construed as an offer or solicitation for the sale or purchase of securities. Readers should conduct their own research for all information publicly available concerning the company. Prior to making any investment decision, it is recommended that readers consult directly with Deep-South Resources Inc. and seek advice from a qualified investment advisor.